Ubuntu now fits your phone
27 September, 2013
Introducing the superphone that's also a full PC.
Elegance, distilled:
Your phone is more immersive, the screen is less cluttered, and you flow naturally from app to app with edge magic. The phone becomes a full PC and thin client when docked. Ubuntu delivers a magical phone that is faster to run, faster to use and fits perfectly into the Ubuntu family.
Ubuntu Phone


Mobile industry ready:
With all-native core apps and no Java overhead, Ubuntu runs well on entry-level smartphones – yet it uses the same drivers as Android. So now it's easy to bring a better experience to customers all over the world.
Everything developers need
Create gorgeous native apps or lightweight HTML5 apps easily with our SDK. Repurpose web apps fast, so they look and work like their native cousins. With one OS for all form factors, one app can have interfaces for phone and desktop – in just one upload to one store.
---
New Ion Twin Video Camcorder – Capture Two Moments Simultaneously
24 November, 2010
Not every event happens in front of the camera, that's why we have the sometimes more interesting behind the scenes moments. Wouldn't it be nice if there's also a lens focusing on those videocam totting overly eager amateurs that just poke their camera anywhere? Actually there is, the new Ion Twin Video Camcorder features the world's first dual-lens video camera that's capable of capturing both front and rear video and audio footage in high-quality 640 x 480, 30 fps picture resolution. For playback, it displays two separate feeds that you change to the front and rear viewpoints on the Twin Video Cam's integrated LCD screen. The only downside is that the software does not allow a 50/50 split screen or picture-in-picture viewing but it does show what you've captured in real-time.
Ion Twin Video Camcorder


To aid in video recording, it additionally features 3x digital zoom, big and easy to use buttons, a weighted handle for steady recording and a pair of front and rear lights for low light recording. To use, simply pop in an SD card, then capture away and record a moment with your reaction and finally, load the video into a PC using the included USB connection or review scenes using the TV out ports. The new Ion Twin Video Camcorder can be connected to TV using composite video output. It is also tripod mount ready and SD card expandable. Package includes a USB cable, composite video cable, soft neoprene case, lanyard, CD installer, lithium-ion battery, quick start guide and safety instructions, and warranty information sheet.
---
Nokia announces entry-level C2-01 and X2-01 featurephones
22 November, 2010
Nokia unveiled a couple of new entry-level additions to its mobile phone portfolio. The Nokia C2-01 is meant to be Nokia's cheapest 3G phone, while the Nokia X2-01 has a full QWERTY keyboard as its key selling point.
Both C2-01 and X2-01 are feature phones running on the company's proprietary Series 40 platform. The 3G radio on the Nokia C2-01 supports the 850/1900/2100 bands, but there is sadly no HSDPA. The handset packs a 2" QVGA screen, a 3.2 megapixel camera, Bluetooth and a microUSB port.
Music lovers will appreciate the C2-01 standard 3.5mm audio jack and its built-in stereo FM radio with RDS. There's also a microSD card slot to help you store all your tracks.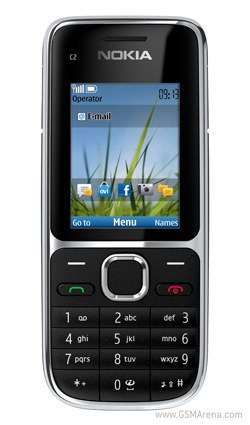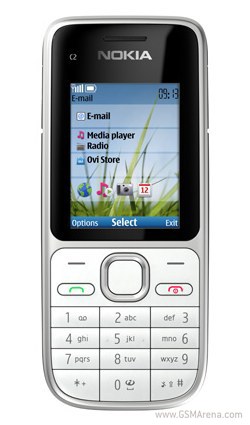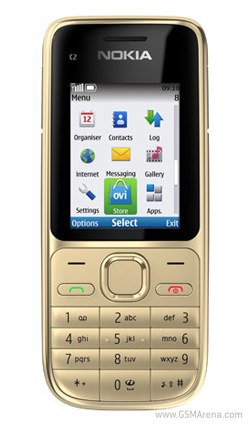 Nokia C2-01
Note that, unlike the original Nokia C2-00, this is a single SIM device.
The Nokia X2-01 on the other hand lacks any high-speed data connectivity (EDGE is the best it offers), but packs a larger 2.4 QVGA screen and a full QWERTY keyboard. It's other highlights include a VGA camera, 3.5mm audio jack and stereo FM radio with RDS. A microSD memory expansion slot is also present.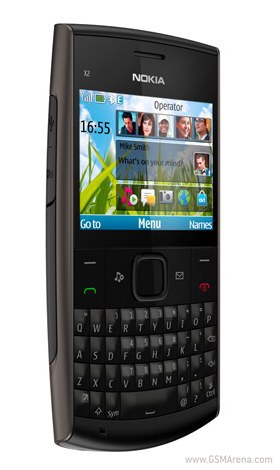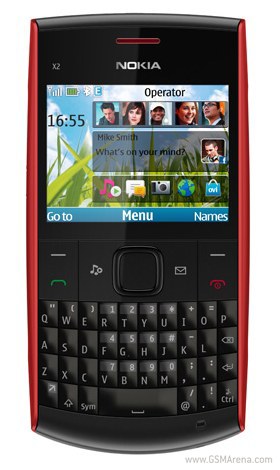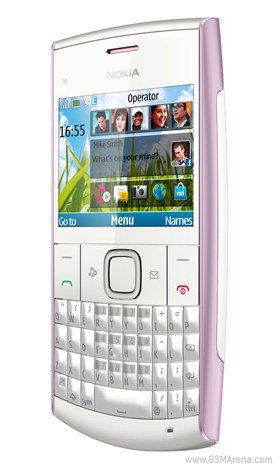 Nokia X2-01
Unlike the C2-01, Nokia X2 will hit shelves in time for the holiday shopping spree. It will be available in Red, DeepGrey, Silver, Lilac and Azure and should cost about 80 euro, again after taxes.
Source:
conversations.nokia.com
---
SIM-free Motorola MILESTONE 2 hits UK in a week
19 November, 2010
One of the most hotly anticipa
ted smartphones of the season is just about to hit the UK shores. The Motorola MILESTONE 2 will go on sale next week so Android lovers with a thing for QWERTY sliders can start breaking piggy-banks.
The Motorola MILESTONE 2 will set you back about 380 GBP if you are unwilling to commit yourself to a certain carrier. However if you sign a 30 GBP/month contract for 2 years or 35 GBP/month for 18 months, Vodafone will gladly give you the handset as a gift. If you make the purchase through eXpansysthey will also throw in a free car kit.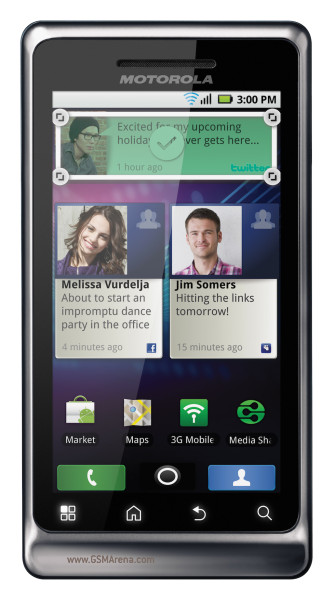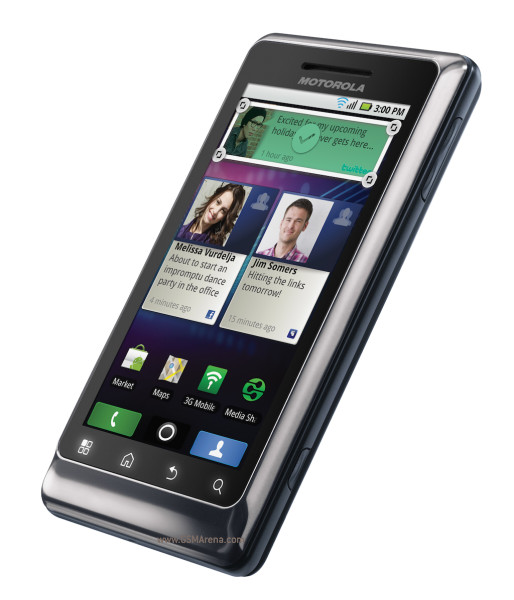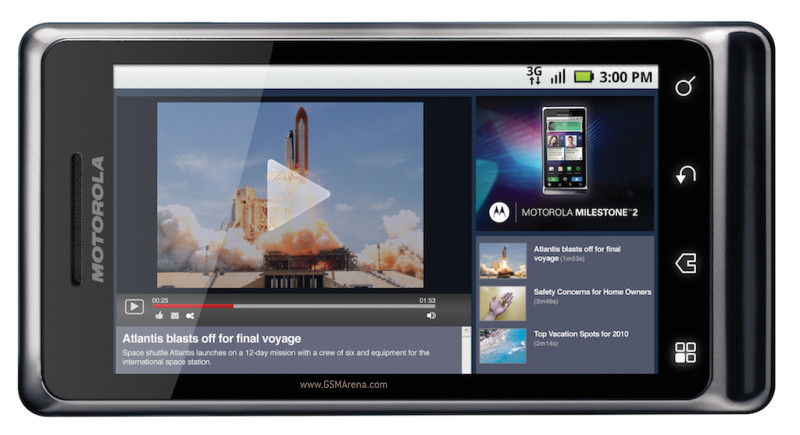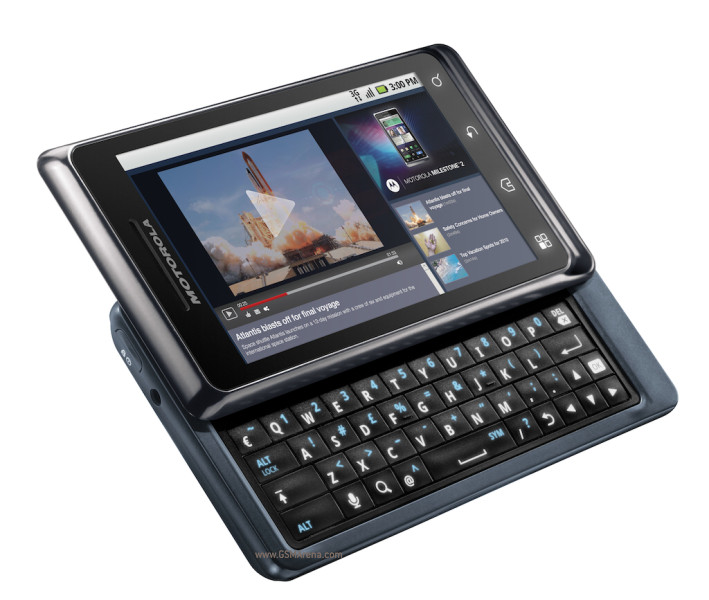 Motorola Milestone 2
If you are still considering if the MILESTONE 2 is a worthy purchase let's review what Motorola latest brings to the table. You get a 3.7" FWVGA (854 x 480 pixels) capacitive touchscreen, 1GHz CPU and a 5 megapixel camera with HD video recording. The Froyo 2.2 OS is enhanced by the MOTOBLUR SNS-centered UI.
We are already doing our best to get a review unit and share our impressions of the handset so stay tuned.